PT Perkebunan Nusantara III (Persero)
PT Perkebunan Nusantara III (Persero) is a State-Owned Enterprise (BUMN) engaged in the management, processing and marketing of Plantation products. The commodities cultivated are palm oil, rubber, sugar cane, tea, coffee, tobacco, various woods, fruits and various other plants.
The company was founded with the intent and purpose of implementing government policies and programs by contributing to the national economy and development, especially in the plantation subsector and increasing profits through the principles of a healthy company based on increasing added value for the state as well as shareholders.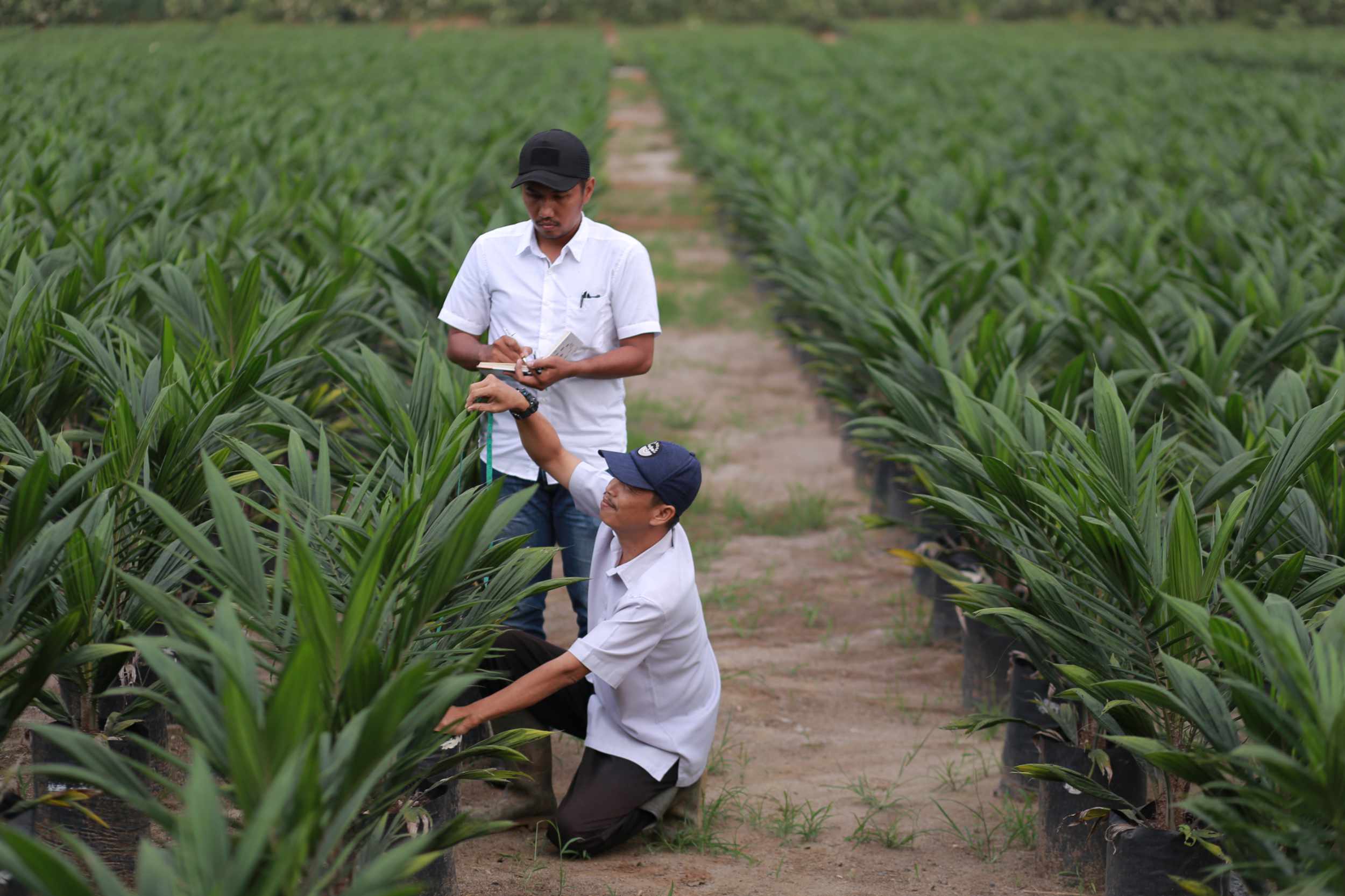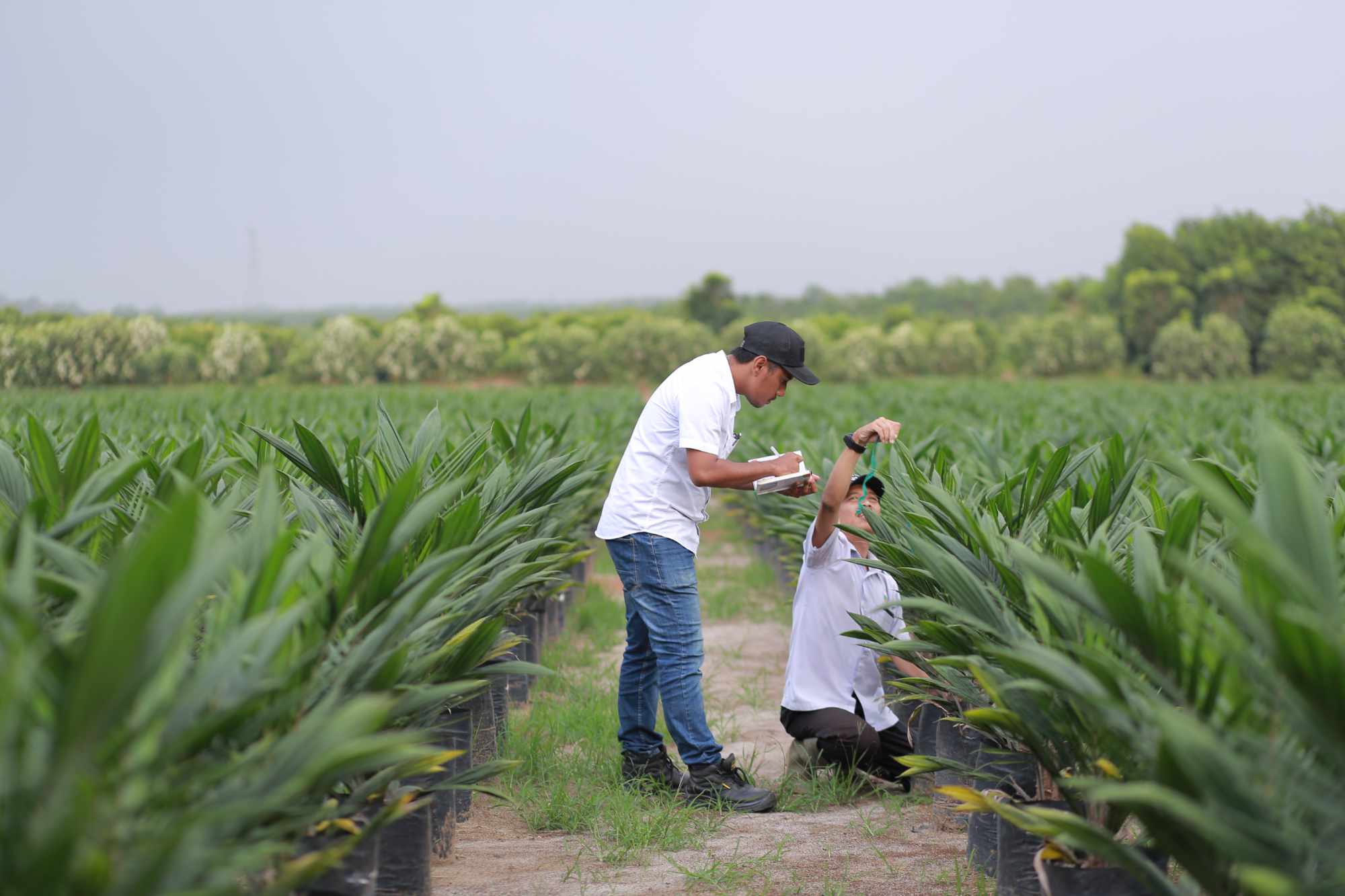 Vision
To become a national agribusiness company that is superior and world-class competitive and contributes continuously to the progress of the nation.
Mission
Realizing a plantation resource-based business group that is integrated and synergized in providing added value (value creation) for stakeholders by :
Producing high quality products for customers;
Establish superior work process capabilities (operational excellence) through continuous improvement and innovation with good corporate governance;
Developing an excellent organization and culture as well as competent and prosperous human resources in realizing the potential of every human being;
Optimizing asset utilization to provide the best returns;
Participate in improving the welfare of the community and preserving the environment for the good of future generations.
Government Regulation no.72 of 2014 concerning the Addition of the Republic of Indonesia's State Equity Participation into the Company's Share Capital PT Perkebunan Nusantara III (PTPN III) where the transfer of 90% government-owned shares over the PTPN becomes 10%.
PT Perkebunan Nusantara III (Persero) in 2018 had 115,618 employees consisting of 6,264 leadership employees and 109,354 executive employees.
The total area owned by PT Perkebunan Nusantara III (Persero) is 1,181,751.03 Ha with a land concession status of around 68% already certified, 20% certificates ending/in the process of being extended and 12% not yet certified. While the total planted area owned by PTPN is 817,536 hectares consisting of palm oil, rubber, tea, sugarcane, coffee, cocoa, tobacco, wood and horticulture commodities. Apart from that, in order to improve the welfare of the surrounding community, PTPN also has a plasma plantation area of ​​457,794 hectares.
Milestones
PT Perkebunan Nusantara III (Persero)
1996
Merger of plantation SOEs based on working areas including PTP III, PTP IV, and PTP V to become PT Perkebunan Nusantara III (Persero)
2003
Obtaining bonds I and II funding from the capital market of IDR 150 billion and IDR 175 billion respectively for plant rejuvenation and factory reconditioning as well as funding
2004
Initial implementation of the Business Transformation Program (PTB) corporately
2005
Implementation of replanting of oil palm and rubber plantations on a large scale (greater than 50,000 ha) – Increasing the overall efficiency and effectiveness of palm oil and rubber processing factories
2007
Construction of phase I SEZ Sei Mangkei infrastructure covering an area of ​​46 ha
2008
Groundbreaking for establishing SEZ Sei Mangkei as a palm oil-based industrial area
2009
Construction of PKS with a capacity of 45 tons/hour – Construction of PLTBS with a capacity of 2 x 3.5 MW – Development of PKO with a capacity of 400 tons/day
2010
Operational Cooperation (KSO) for the management of oil palm and rubber plantations between PTPN I and the Company
2011
Phase II construction of Sei Mangkei SEZ infrastructure to an area of ​​104 ha – Groundbreaking Sei Mangkei SEZ as part of the MP3EI program, representing Sumatra Economic Corridor I
2012
Designation of Sei Mangkei Special Economic Zone (SEZ) based on Government Regulation No. 29/2012 – Proposal for the Company to become the holding company for BUMN plantations
2013
Determination of the Company as the Development and Management Business Entity of KEK Sei Mangkei based on the Decree of the Simalungun Regent No.188.45/193/BPPD/2013.
2014
After the implementation of PP 72/2014 dated 17 September 2014, regarding the Addition of the Republic of Indonesia's Equity Participation into the Company's Share Capital, the Company became the holding company for PT Perkebunan Nusantara I, II, IV, V, VI, VII, VIII, IX , X, XI, XII, XIII and XIV.
2015
Changes in the Organizational Structure in line with the establishment of the Company as a holding company where an organizational structure was formed specifically to manage subsidiaries in the fields of production, finance, human resources and development – Inauguration of SEZ Sei Mangkei Operations by President Jokowi as well as Groundbreaking for the construction of a Cooking Oil Factory – SEZ Award Sei Mangkei as a New Industrial Area with the best development, initiated by BUMN
2016
Additional paid-in capital originating from State Equity Participation based on Government Regulation Number 135 of 2015 dated 28 December 2015 Decree of the minister of BUMN as the GMS of the Company Number: S-153/MBU/02/2016 in the amount of IDR 3,150,000,000,000.00 (three trillion one hundred and five tens of billion rupiah).
List of Subsidiaries
PT Perkebunan Nusantara III (Persero)